Our Partners
COSRX
COSRX, the renowned K-beauty brand, holds a significant popularity in the US market. Since 2020, we have established a valuable partnership with COSRX, recognizing the immense fan base they have cultivated.
NEOGEN
NEOGEN, a pioneering brand in the K-beauty industry, holds a prominent position among other brands. One of our notable offerings is the 'NEOGEN AIRY SUNSCREEN,' which has proven to be a consistently popular product among our members.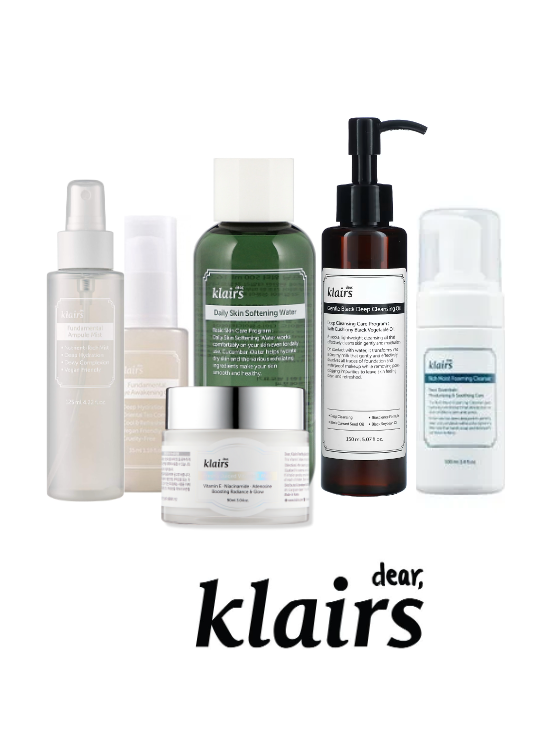 Dear, Klairs
Dear, Klairs is a Seoul-based skincare brand founded in 2020. It specializes in developing functional cosmetics specifically formulated for sensitive skin.
Purito
PURITO, established in 2014, has experienced significant growth in popularity. The brand's name is a combination of the English word "Purify" and the Korean word for "Soil," symbolizing its connection to nature and the belief that the finest skincare ingredients can be sourced from the earth. 
Hince
Hince is revolutionizing the standard of Korean makeup trends by making them inclusive for all skin tones. The brand is expanding the color palette beyond the traditional norms and introducing duochromes, earthy blues, and soft purples as sought-after neutrals.
Isntree
Isntree is driven by the principle of going above and beyond in terms of product quality. The brand aims to shift the focus from marketing strategies to a more wholesome approach centered around using beneficial ingredients.
I'm From
I'm From deeply appreciates the beauty of nature. The brand not only selects ingredients sourced directly from nature but also conducts extensive scouting across South Korea to discover and curate the highest-quality skincare ingredients.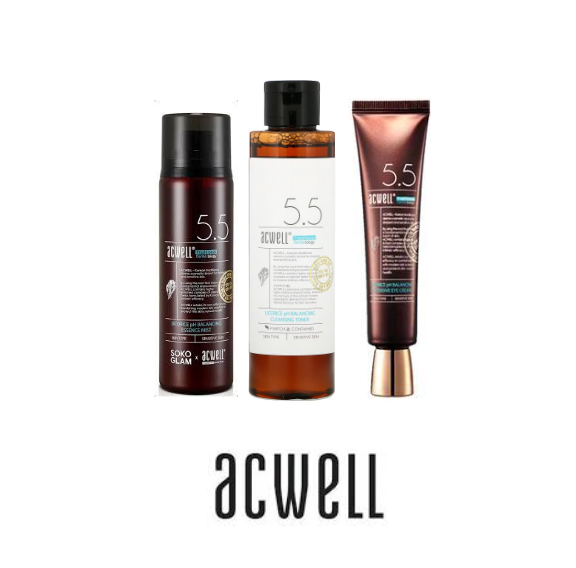 ACWELL
ACWELL takes pride in offering products that are free from parabens, artificial dyes, and mineral oil. By avoiding these ingredients, ACWELL aids in the fundamental recovery and improvement of the skin, while also promoting natural immunity. Notably, ACWELL's licorice line of products has gained a significant following among consumers in the US market.
LAPCOS
Inspired by the vibrant and creative lifestyle of Los Angeles while rooted in Korean traditions and technologies, we proudly distribute the 'LAPCOS Sheet Mask Set' to Costco Wholesale in the UK and Australia. The brand embodies the fusion of the best from both worlds, offering a refreshing and effective skincare experience for customers in those regions.
ATOPALM
ATOPALM has consistently held the esteemed position as the number one K Beauty brand for sensitive skin for an impressive 16 consecutive years. This remarkable achievement highlights the brand's unwavering commitment to providing exceptional skincare solutions that cater to the unique needs of sensitive skin.
SNP
SNP is a trailblazer in the K-mask market, playing a significant role in popularizing and advancing this skincare trend. One of their standout products, the 'SNP Gold & Collagen Eye Patch,' has achieved remarkable success, surpassing 6 million units in global sales.
Real Barrier
Real Barrier is a skincare brand that caters specifically to the needs of dry and sensitive skin types. What sets Real Barrier apart is its unique formulation, which combines hyaluronic acid and patented dual ceramides with MLE (Multi-Lamellar Emulsion) technology. This innovative blend of ingredients provides intense hydration, reinforces the skin barrier, and helps to improve and protect the skin's moisture levels.